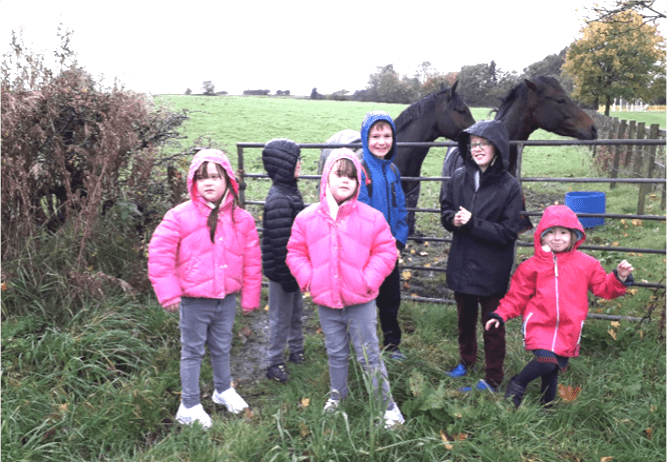 On Sunday 14th October, Sunday School went for a walk in the rain. We went past the library and school, to Vicarage Road, then up Half Acre Lane to the farms. We saw two lovely horses who followed us in their field as we walked up the path. We jumped in puddles and got wet feet. And wet hair!  We finished up in church with chocolate biscuits and raised £11 for Sightsavers.
Children's area in St Katharine's.
You may have noticed a corner of the church in the South aisle has remained as a children's area following the Scarecrow Festival. It is hoped that children will feel able to use the area during services to play with the toys and books provided, whilst parents and carers can participate in the service, and in this way be included as part of the congregation.
The trial period will continue until the end of the year and then the PCC will review the use of the space and make a decision on whether this will be a permanent arrangement. If you have any comments please have a chat with Revd Angela or the church wardens.