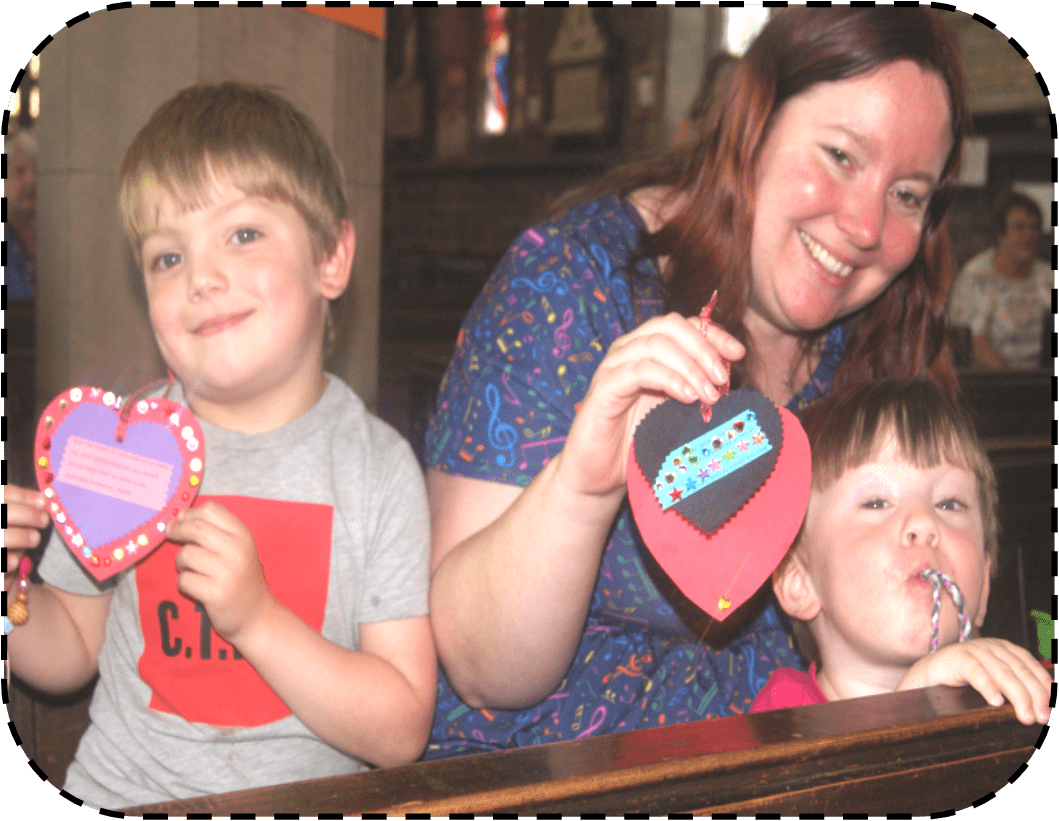 Sunday School News
On the 23rd of June we had the commissioning of leaders and book presentation to Sunday school children and also the presentation to Jane Astley of a card and gift for her services to Sunday school for about 10 years. That's a long time to be involved and we all thank her for her hard work over the years.
Ruth Sharrock and Margaret Sumner have completed a level 3 Paediatric First Aid course.
It was decided that Sunday School would do a scarecrow this year so some of the children got involved with the making of it, we thought it looked great. Robert also worked really hard on the Saturday by helping with running up and down stairs to help on refreshments and, when he wasn't needed there, he helped on Teddy Tombola. Thank you Robert!
In June the older members of Sunday School worked on an art project for Pentecost. Once again their artwork was stunning. Thank you to those involved. Once the summer holidays are over their next work will be for Harvest so look out for it in October.
Sunday school will remain open over the school holidays for this year and we will review in the New Year as to whether we feel it is worthwhile.
Sylvia Gregory
Messy church
On the 22nd June we held our 4th session of Messy church and as it was near to Trinity Sunday most of our crafts and praise were based on 3 in 1 God. The items the children made were done with such thought and enthusiasm. It was lovely to see happy, smiling faces as they took their treasures home.
Ruth, Margaret and I would also like to say a Big Thank you to all our volunteers. They all work so hard but they all say it's so rewarding to do. That's great to hear!
Our next Messy date is Saturday 24th August at the usual time of 4pm-6pm and our theme will be Noah's Ark. Let's hope the weather isn't suitable to the subject!