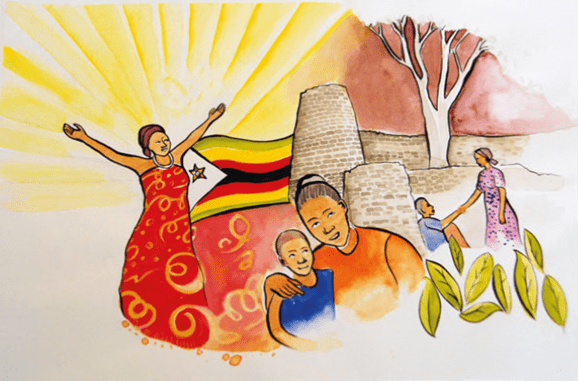 World Day of Prayer Friday 6th March 2020 at St Katharine's
"Rise! Take your mat and walk"
This used to be called the Women's World Day of Prayer, but is now called the World Day of Prayer, to reflect the inclusion of all. This year it is being held at St Katharine's Church
As we participate in this service, we are part of a great wave of prayer encircling the globe, which begins as the sun rises over Samoa and ends some 36 hours later back in the Pacific, as the sun sets over American Samoa. We will be joining with people in over 120 countries and islands around the world.
Each year the service is written by a different country. This year it has been prepared by the Christian women of Zimbabwe who call us to "Rise! Take your mat and walk". We are encouraged to reflect on the difficulties and unrest that have plagued their country over many years. They share the challenges they have met and the hopes they have for the future, and invite us to support them as they continue their often turbulent journey towards full reconciliation. As we hear their stories, the challenge for them, and for us, is that we will constantly seek love, peace and reconciliation.
Do come along and join in this service. And if you would like to take part, perhaps doing a reading, Pat Z would love to hear from you, on 07551 646262.