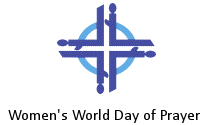 "Am I being unfair to you?"
On Friday 3rd March 2017, we shall be holding our annual service at Blackrod Methodist Chapel at 2.30pm.  We hope that the weather will be kinder to us this year, as there was snow last time.  The service for 2017 has been planned by the women of the Philippines with the theme of "Am I being unfair to you?"
See you then.  Jean Douglas, Blackrod Co-ordinator.
A bit about the Day of Prayer…….
On Friday 3rd March services will be held in the British Isles and around the world on the theme of 'Am I Being Unfair to You?'  The Christian women of the Philippines have written the service this year and it has been translated into 1,000 different languages and dialects, to be used throughout the whole world starting at sunrise over the island of Samoa, and continuing until sunset off the coast of American Samoa.
In 2013, Typhoon Haiyan – named locally as 'Yolanda' – struck the Philippine islands in the western Pacific Ocean.  This is mentioned in the service but you will also hear the stories of a girl, a mother and an older woman, recounting their situations and their hopes and fears.
The service focusses on the Bible story of the workers in the vineyard: Matthew 20 v 1-16.  There is a reflection on the artwork designed by Rowena 'Apol' Laxamana-Sta.Rosa (see picture above).  It is very thought provoking and illustrates contrasting scenes.
Why not find out more about the theme, the Philippines and the service?  The Day of Prayer is not just for women.  Everyone is welcome to attend the service.  To find out further information, resources and services near to you, please visit the WWDP website www.wwdp.org.uk