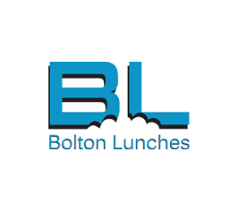 Urban Outreach Bolton Lunches
 – coming to St Katharine's this summer!
Did you know? More than one in five school children are eligible for free school meals in Bolton due to low incomes – that's 8,600 children! During the summer school holidays, these families face a six week struggle to find the money to feed their children.  In response to a concerned community in Bolton who wanted to help, Urban Outreach launched Bolton Lunches in 2014.
In partnership with local children's centres, churches, businesses, and an army of volunteers they make up packed lunches feeding thousands of individual children in the school summer holidays.  Around 50 volunteers assemble each weekday at 7.15am to make around 1500 lunches consisting of a ham, cheese or tuna roll, a carton of fruit juice, a cereal bar, a pack of mini cheese biscuits and a piece of fruit. Over the summer holidays that's more than 43,000 packed lunches! The lunches are taken to more than 20 community venues where children and their parents pick them up.
The good news for the summer of 2018 is that St Katharine's has been accepted as a suitable place for the children of Blackrod to collect their lunches instead of having to travel to Horwich.
The scheme starts from Monday 23rd July and we will need some volunteers to help to give out the lunch bags each morning.  If you can help please get in touch with Mary on 01204 697763.  Thank you.
For more information about the work of Urban Outreach see the website at http://www.urbanoutreach.co.uk/portfolio-posts/bl_bolton_lunches/