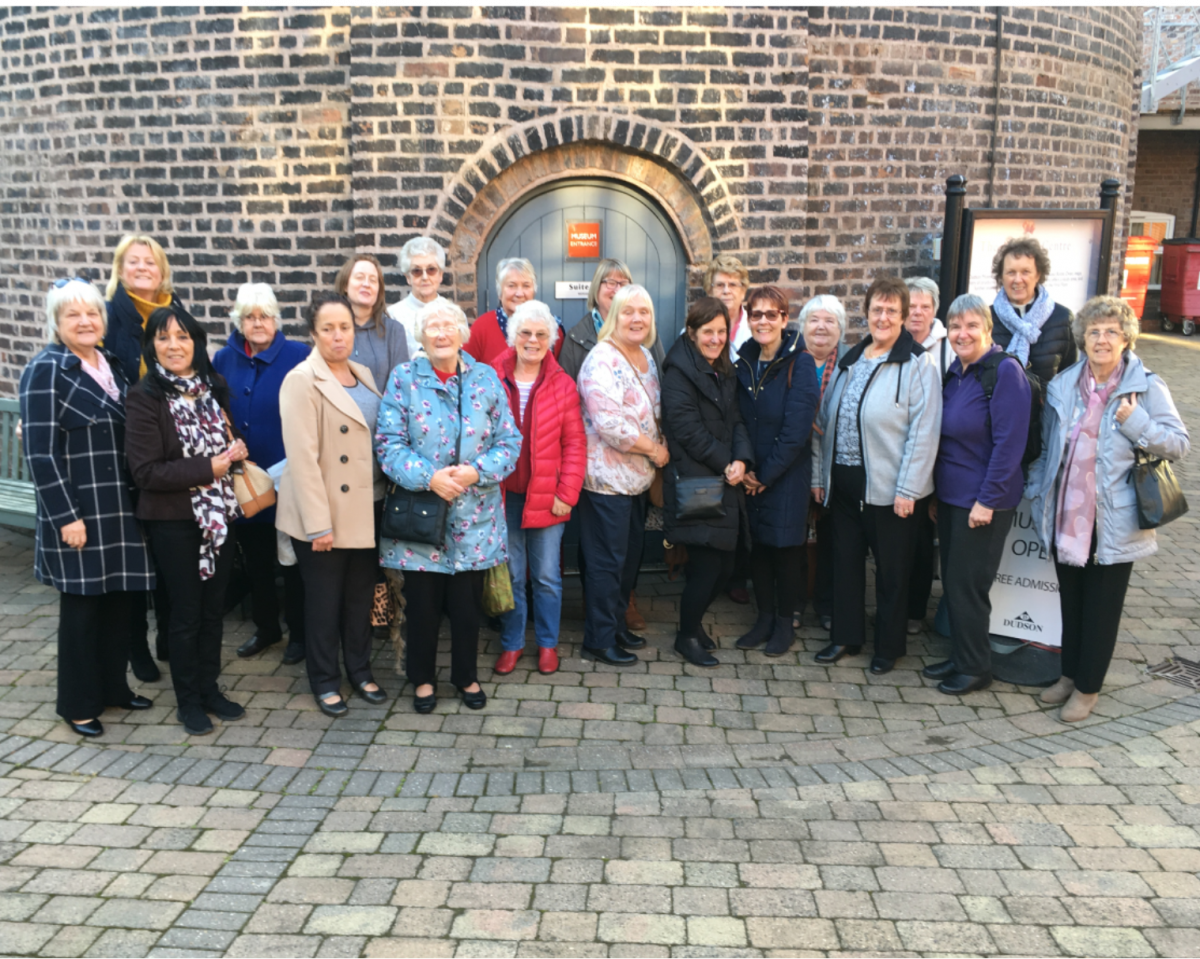 On the 17th of November last year a group of 24 ladies attended a pottery trip to Stoke-on-Trent. Our first stop was at Wedgwood and Royal Doulton; here there were lots of major brands including Waterford, Royal Albert and beautiful crystal all at reasonably low prices.
Next stop was Portmeirion where we were greeted by none other than Father Christmas! Lots of Christmas gifts were on offer again at low prices.
We had a short stay at Emma Bridgewater's before stopping for lunch at the Dudson museum, which is situated in a courtyard housed in an original atmospheric Grade II listed bottle oven. The staff at the museum opened up especially for our visit. Sylvia and Kim (our guides) were very friendly and exceptionally enthusiastic about showing us round the museum and entertained us with interesting commentary. We were spoilt with home-made cakes, which were delicious.
We also visited the Churchill factory, which is where I purchased my new set of everyday crockery.
Our final stop was at Royal Stafford before the return journey home. The weather was great and everyone had a lovely time.
Thanks to all who came along and made the day a success.
Barbara Miccoli