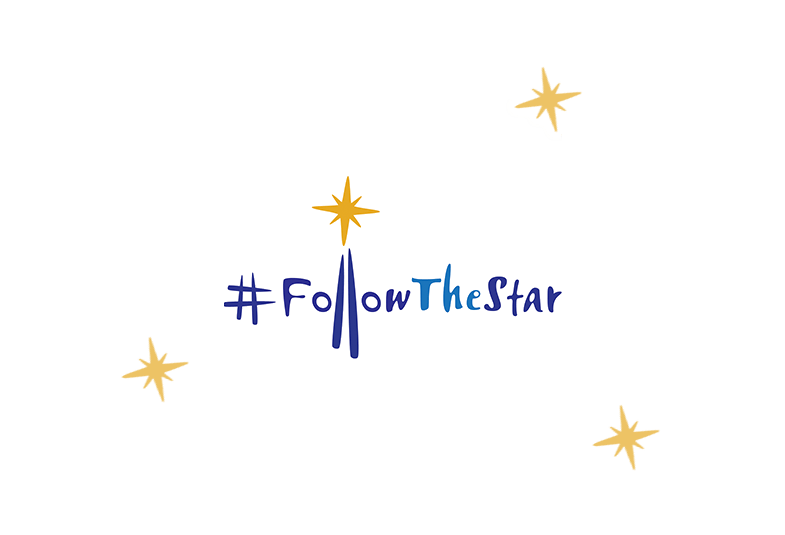 Archbishops Justin Welby & John Sentamu have written this message:
"For many of us, Christmas brings up so many emotions, memories and expectations. We have one nativity story, but it can seem like we all have very different Christmases.
"For you it might be a time of joy and togetherness. Or perhaps it's all about planning and to-do lists. Many others can find it a sad and lonely time – nagged by the feeling that your Christmas is not like those 'perfect' ones we see in the media.
"But just like the unexpected assortment of people who were invited to meet the baby Jesus, #FollowTheStar doesn't ask you to be perfect. It says: come just as you are to take the life-changing Christmas journey."
Follow The Star: A Journey through the 12 days of Christmas invites everyone to travel in the footsteps of the Wise Men to meet Jesus. Offering fourteen daily reflections – beginning on Christmas Eve and finishing on the Epiphany (6 January). We have some copies of this booklet which will be available in the lower room.
A Star Church – look out for our Star at St Katharine's nearer to Christmas Day!
https://www.churchofengland.org/followthestar