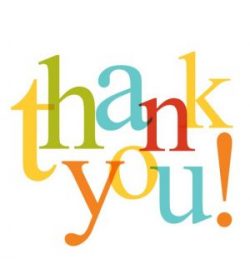 Revd Angela has received these letters from the NSPCC and FortAlice in response to the Toy Collection in December…….
NSPCC – "Please accept our sincere thanks once again to yourself, your congregation and all those involved for the kind donation of toys and gifts to the NSPCC, they are most gratefully received. Your continued support is much appreciated. Our work with children and families is with those who are suffering great misfortune and distress; the gifts that you so kindly donate are shared out to these families and it is wonderful to know that there are people who have taken the time to spare a thought for those less fortunate than themselves.
I would like to take this opportunity to thank you for your support of the NSPCC and wish you all a Merry Christmas and a Peaceful New Year from all the staff at Warrington service Centre.
Helen Lewandowska, Team Manager.
Fortalice – I would like to thank you for the kind donation of toys and £5 for the resident families in our refuge at Lewis House. We, and the families we support, are very grateful for you to think of us at Christmas. The difference these toys will make to the children, who often come with nothing, is immeasurable.
As you are aware, at Fortalice, we provide frontline services for women, young people and children affected by domestic abuse. This includes 22 self-contained flats in the refuge, accommodating 22 women with a capacity for up to 70 children. Additional services at the Outreach Support centre include 19 projects, which supported approximately 2,200 individuals across Bolton last year. Your generosity will help us to carry on providing for the families here, who are at a bad time in their lives.
Recently, a resident said as leaving the Refuge, "to everyone at Lewis House", thank you from the bottom of my heart for showing me what a normal life can be. I am so lucky to have been given this chance, you literally saved my life. Your constant support and the love you have shown me is overwhelming. You helped me when I felt that no one else would".
Please accept our best wishes from all at Fortalice and thank you for your continued support.
Gill Smallwood, Chief Executive.