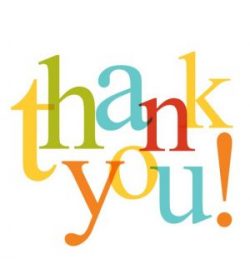 GRUB TUB THANK YOU
Dear Friends,
On behalf of Urban Outreach and all who access the food projects, we would like to say a huge thank you for your continued support through the Grub Tubs. Last year in 2017 we gave out 2820 food parcels which fed 6392 people with the Storehouse Foodbank. We saw the opening of the Storehouse Pantry at New Bury and along with the Storehouse Pantry at Johnson Fold families and individuals accessed a total of 3560 times. We have also just started WinterWatch and we are anticipating it to be another busy year!
The amount of people that we feed on a weekly basis could not have been done without your generosity so please pass on our thanks to all who contributed to your Grub Tub.
Before Christmas we saw a large increase in the number of households accessing the Storehouse Foodbank-mainly due to the change in benefit system that is being introduced across the country. We will continue to see an increase of people being affected by this as 2018 is the year that Universal Credit is being rolled out fully into Bolton. We always get feedback about how much the food parcels are appreciated and are helpful by those who receive them. This is definitely a town wide team effort and we cannot express how grateful we are in being able to partner with you in order to bring relief to those in need.
As you continue to collect food we would be very grateful for the following items that we are running low on:
Rice 1kg bags – Shampoo – Tinned Custard – Tinned Meat (ie, corned beef, ham, chicken, mince beef and onions etc) – Instant Coffee
If you have any queries about Grub Tubs or any of the Urban Outreach projects, please do not hesitate to contact us by emailing storehouse@urbanoutreach.co.uk or by calling the office on o1204 385848 and pressing option 1.
Yours Faithfully, Samuel and Laura Bagley, Food Team ProJ.ect Coordinators
www.urbanoutreach.co.uk  Registered Charity No.1044203
And – not forgetting a BIG thank you to Bob Chapman, who empties our Grub Tub regularly and takes our donations to the collection point in Horwich.  Thank you Bob!
From the NSPCC (January 2018)
I would like to send our sincere thanks to all those involved within your Church for the kind donation of Christmas toys and gifts, they were most gratefully received, Your continued support of the NSPCC is much appreciated. NSPCC workers will distribute your gifts to families over the next few weeks and they will help to make Christmas special this year for families who are struggling at this time,
I would like to take this opportunity to wish you all a very Merry Christmas and a Happy and Peaceful New Year, from myself and the staff at the Warrington Service Centre
Yours sincerely, Helen Lewandowska, Service Manager,
NSPCC Warrington Service Centre