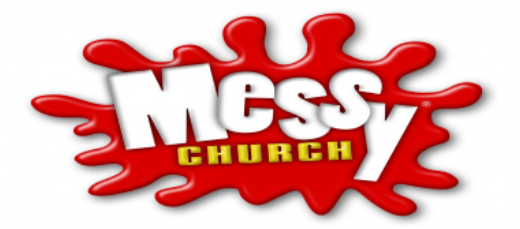 ALL CHANGE AT SUNDAY SCHOOL
We were sorry to say farewell to Ruth Wills as Sunday School Leader in December. Ruth has guided the Sunday School on its way during the last  ten years. A party was held for Ruth in December and she was presented with a gift of vouchers from everyone at St Katharine's.
Best wishes Ruth, from us all.
Trip to the Panto  Sunday school say, "thank you very much" to the PCC for part funding our trip to see the pantomime Snow White and the Seven Dwarfs at Bolton Albert Halls in December. We had a great time with lots of laughs and surprises!
The Crib Service went well and young and old enjoyed taking part or watching. It was lovely to see the church bursting at the seams. We had rehearsals an hour or so before the Nativity and then an enjoyable break for food and drink before those who were taking part changed into their costumes. Our teenage narrators all spoke well and clearly, it's lovely for the younger children to see older ones, who they always look up to, taking part.
Members  The children all seem to be growing in confidence, which is great, and quite a few now are happy to present their work at the end of the service on Sundays. They are a lovely group of children and it would be wonderful if we could get a few more to join us. Word of mouth works well so please spread the word! We are going to change things slightly and keep open over school holidays; we'll see how that goes.
Messy Church Some of the leaders of Sunday School are putting on a Messy church session on Saturday the 2nd March from 4-6pm. It's free and families are welcome to join in with crafts, have a snack and then a few child-friendly action hymns. Please support us if you can in this new initiative at St. Katharine's. We'd love to see more families join in our community.
Sylvia Gregory, Ruth Sharrock & Margaret Sumner