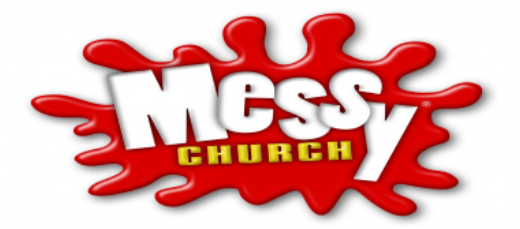 Sunday School News and Messy church
Messy church – All things bright and beautiful
The first Messy church on the 2nd March exceeded our expectations by some way! Our theme was "All things bright and beautiful". Thanks to Margaret there were 5 crafts for the children to make, there were finger puppet owls, cards to decorate, animals to make in either clay or cones, and butterfly biscuits to decorate with icing. We had a great team of helpers on the stalls to help the children. Following our craft making session Revd Angela led a short service for the children to join in with while we prepared upstairs for everyone to come back up for teatime. It seemed like everyone had a good time and a lot said that they will be joining us again for our second Messy church on the 13th April when the theme will be Holy Week.
Sunday School
Our team of Sunday school leaders and helpers are all enthusiastic to get the children to take part in the service and 'show and tell' each week, with the encouragement of Revd Angela. For Mothering Sunday, Palm Sunday and Easter Sunday the children will be in the service for the entire time so that they can either read, say prayers or act out scenes. We are looking forward to putting these ideas into action. The teenage helpers are working on an art project for Holy Week which we hope will be met with enthusiasm
The 2nd March is our first venture into Messy church. It's FREE! Includes crafts, food and singing. Families welcome (under 16s must be accompanied by an adult).
Margaret has prepared crafts for children and adults to make which should provide amazement! Rev'd Angela and Peter will be leading the children's song and praise. Afterwards we'll enjoy time eating tea together. It should be a convivial couple of hours.
The 10th March sees Leah, one of our leaders, leaving us. We wish her well now that she is starting work full time and we thank her for her time at Sunday school. On the plus side Robert has agreed to go on our rota after Easter as a helper, but in the meantime he will be doing some artwork in time for Easter.
The 31st March is Mothering Sunday and Rev'd Angela has asked that the Sunday school children join us in worship and have roles during the service. We are looking forward to taking part.
Sylvia, Ruth & Margaret