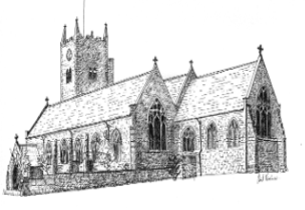 Just before Easter we circulated questionnaires to members of our congregation regarding our future vision for the Church. Thanks so much for the twelve responses and more importantly for the people who offered to help.
In parallel the views of our Sunday School children have been discussed, it's reassuring to know they like God and biscuits!
The MAP working group have met to discuss the responses and are at present distilling the information to inform further progress. As can be expected the responses have been varied and the suggestions many.
The majority of responses felt we should increase our activities into :-
Proclaiming the Good news of the Kingdom of God.
To teach, baptise and nurture new believers.
There was also a marked concern about sustaining the earth and its environment.
These are wide areas and it maybe not all of us are aware of the current events and activities that go a long way to satisfy these topics. It is quite remarkable the range and extent of activities our church community undertake to further its Christian values, and all on a voluntary basis.
Some of the ideas put forward include: –
– All age worship, non-Eucharistic service, Café Church, Hymn services, Child friendly service.
– Nurturing newly baptised, Link up with recently bereaved, Sick visiting, OAP Welfare, Baby & Toddler Group, Charity Shop, Community Engagement.
– Waste reduction, More re-cycling, Solar Panels, Environmental speakers.
We are now beginning to get a clearer picture of the vision we need for the future and from this the MAP team will focus on three of four achievable targets that will hopefully be put in place.
Let's not forget some of our recent initiatives like admitting children to communion before confirmation, greater involvement of children with our services, bio-degradable floral foam and the host of regular community events.
Please pray for success in our endeavours it is going to need a good deal of time and effort on the part of all of us.
Chris Skinner