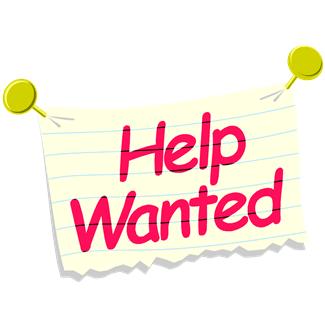 ABLE BODIES WANTED!
Work party morning – Saturday 9th June
Forget the gym, or jogging, come along for a FREE workout at St Katharine's!  The work parties are held every three months normally and Saturday 9th June has been chosen for the next one
As well as our usual quarterly checks, and as long as the weather holds, the concentration will be in the churchyard this time.  There is some tidying up to be done in the bottom of the churchyard, stones need moving and the ground levelling. We are hoping to get a digger in to get the roots of the laburnum up and the area can finish being seeded.  It's no good cleaning inside church with all the chancel floor work being done – that will come in July!!!
PLEASE if you can come along between 10-12 on 9th June that would be wonderful – drinks will be provided!
Kneelers 25th Anniversary!
It's now 25 years since we made the first of the kneelers, and they still look wonderful. However, we now need to do some repairs as several have lost their hanging rings and it would be great to have them all back in their places. So many people helped with the kneeler making project at the time but sadly many of our skilled needlewomen are no longer with us.  Can you help? Come along during the coffee morning on Saturday 16th June and lend a hand – "many hands make light work!"  Needles and thread will be provided – and have a free brew as a reward for your efforts.
TEDDIES, TEDDIES, TEDDIES
(or any soft toy)
We will be having our Teddy Tombola over Scarecrow weekend again.
Please will you have a search round to see if you have any unwanted ones that you are willing to donate? Just leave them in church and I will collect them.
Alternatively if you are anywhere near a charity shop would you be kind enough to call in and see if they have any good quality ones that they're selling for little money and let me know?
Many thanks
Hannah and Sylvia