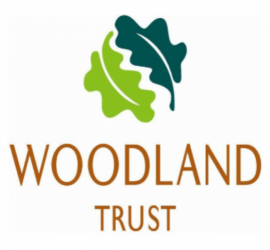 The Woodland Trust, Smithills Estate
St Katharine's is supporting The Woodland Trust, Smithills Estate, for the Harvest Collection in October.
The Woodland Trust is a national charity which aims to protect, restore and create woodland in  England, Wales and Scotland. The Trust bought the Smithills Estate from Bolton Council in 2015 and are now working to repair and restore the area for future generations.
Most of Blackrod's residents will have memories of the fires which lit up the sky across the valley last year when the moorland was burning. Thousands of trees had already been planted when the fires of 2018 raged across the area, destroying many of the new trees and much of the grassland. Since then volunteers, community groups and schools have been working to plant more trees and rectify the damage.
Along with planting, repairing and restoring the area, the Trust has put in place a programme of Walk and Talks, including "Dementia Friendly walks", for people and their carers to enjoy some time in the countryside led by a Woodland Trust ranger. During the school holidays there are various activities for children such as Fantastic Fridays at Smithills Hall, photography walks and Tai Chi sessions.
There is a new car park on Walker Fold Road next to the footpath onto the estate, and at weekends a mobile tea & cake business provides refreshments.
The Smithills Project is match-funded with support from the Heritage Lottery Fund and help is needed to match what the Heritage Lottery Fund has provided. Even though the estate is now owned completely by The Woodland Trust, there is still the need to raise substantial funds to restore Smithills' important habitats, engage the community, improve access and highlight the area's rich heritage.
You can find out more at the website: www.woodlandtrust.org.uk/visiting-woods/wood-information/smithills/
There will be a collection envelope enclosed with the October issue of the magazine, please give generously to support the important work of this charity, to ensure this area is free from development and continues to be open to all for future generations.
Thank you.