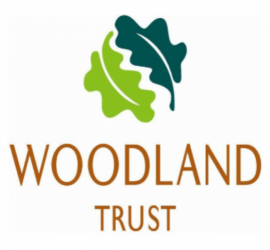 Harvest Charity 2019
The Woodland Trust, Smithills Estate
St Katharine's is supporting The Woodland Trust, Smithills Estate, for the Harvest Collection.
The Woodland Trust is a national charity which aims to protect, restore and create woodland in  England, Wales and Scotland. The Trust bought the Smithills Estate from Bolton Council in 2015 and are now working to repair and restore the area for future generations.
The Smithills Project is match-funded with support from the Heritage Lottery Fund and help is needed to match this funding. Even though the estate is now owned completely by The Woodland Trust, there is still the need to raise substantial funds to restore Smithills' important habitats, engage the community, improve access and highlight the area's rich heritage.
You can find out more at the website: www.woodlandtrust.org.uk/visiting-woods/wood-information/smithills/
You will find a Harvest Collection envelope enclosed with the issue of this month's magazine, please give generously to support the important work of this charity, to ensure this area is free from development and continues to be open to all for future generations.  Thank you.
 Here is a chance to be more involved in a practical way, there may be a group going to help from St Katharine's, let us know if you would be able to help?
The Woodland Trust would like to invite you to our Smithills Estate Tree Planting Event!  In November this year, The Woodland Trust plans to plant 20,000 trees and we need your help! We would love your group to come and join us and help create the forests of the future. There are so many reasons to plant trees! Trees help to tackle climate change and air pollution, reduce flood risks, create beautiful woodlands for people and create habitats for many species of wildlife. And we would love you to come and join us to help us reach our vision of planting 20,000 trees.
No experience is necessary, all tools will be provided and we have Woodland Trust staff and volunteers on hand to guide you on what to do and offer any support needed. Everyone can get involved!
The dates for this year's community group events in November are;
Monday 18th, Tuesday 19th, Wednesday 20th, Tuesday 26th, Wednesday 27th, and Friday 29th. All dates have two sessions from either 10.00 – 12.00pm or 1.00pm – 3.00pm
If you would like to get involved, please let us know which session you would like to book on and how many people there will be in your group. If there is a lot of interest in this event then we will operate on a first come, first served basis. Please contact Charlotte Atty directly to book:
Tel:  03437705699 or Email: CharlotteAtty@woodlandtrust.org.uk
The meeting point for the tree planting is Walker Fold Car Park, BL1 7PT where staff will meet you and take you up to the tree planting site – roughly a 10 to 15 minute walk. If your group has accessibility needs then please let us know.