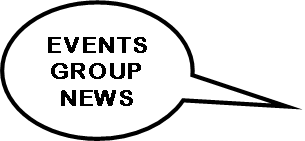 It was magical…..
All the performers would like to say a huge thank to all who turned up in -5 degrees and blizzard conditions to support them in the "Magical Mystery Tour of Blackrod" concert on 17th March!!  It really was beyond the call of duty but we are eternally glad that you did.
Despite chattering teeth, the singing from the audience was first class and the Beatles favourites flowed from the back of our memories.
Huge thank you to all who took part, who provided the supper, and together £360 was raised for church funds.
Congratulations to the raffle winners: Brenda Taylor, Margaret Ryding, Vivien Birchall, Sheila Kinrade, Jenny Jones and Jane Dibnah.
STOP Press:  Thank you to everyone who came along to the Spring Fair – a huge £712 was raised for church funds.  And thanks you to everyone who helped in any way.
The winners of raffle prizes were:  Ruby Parr, Jane Ferrie, Anita Skinner, Carole Howarth, Pat Worthington, Jenny Jones, Kath Woods, Revd Angela, Hannah Broderick, Shirley Rowlandson, Elise Broderick, Barbara Miccoli, and Brenda Taylor, congratulations to you all.
Coffee and Cake….Next Coffee Morning will be on Saturday 22nd April 10am to 12 noon, all welcome.
Dates for your diary are:
© the Plant Sale on Saturday 12th May
© Last Night of the Proms on Saturday 13th October when Middleton Band will be with us once more.
NEXT EVENTS GROUP meet on Tuesday 17th April at 10.15am in the lower room at St Katharine's.  Come along and bring ideas!  All welcome.