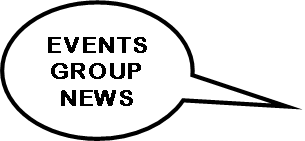 Winning Quizzers – Many congratulations to Carole Howarth, and Plinio and Alonzo Bury on winning the Christmas Quiz Thank you to all who took part, and once again, thanks to Margaret Ryding for putting it all together.
Next Events planning meeting
will be on Tuesday 27th February at 10.15am in the lower room
Magical Mystery Tour….Planning is underway for the next concert on Saturday 17th March and if you would like to take part please have a word with Jean Hibbert or Pat Zukowskyj – the more the merrier!  The theme is "Magical Mystery Tour of Blackrod" so all things 60's, Beatles or Liverpool!
Spring at St Katharine's – The following week is our annual Spring Fair on Saturday 24th March from 10-12noon. This will have an Easter theme and Stitch and Knit will have some lovely seasonal creations for you to buy.  There will be a Browse and Buy stall so if you have any good quality possessions which you would like us to recycle please bring them up to church anytime from the beginning of March – but no clothes please.
There will be a chocolate tombola so if we could humbly ask you to pop anything to do with chocolate to your shopping trolley we will take them off your hands!!
Dates for your diary are:
à Plant Sale on Saturday 12th May
à Last Night of the Proms on Saturday 13th October in St Katharine's when Middleton Band will be with us once more.
Well done to everyone who helped, supported, donated time and gifts during 2017 – it looks like we raised just over £7000 for church funds – fantastic effort all round.