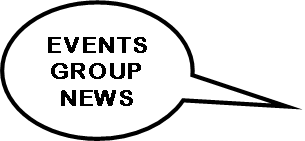 Well the sun shone and we all had a wonderful time!!  Another Scarecrow Festival has happened bringing visitors to our village and smiling faces to our streets.  Thank you to all who helped in any way at any time over the weekend and to all those who stepped up and created some wonderful scarecrows.
Hopefully you all got the chance to walk round and see what others had made.  If not our team of photographers – Brian Dean, Becky Coop, Paul Bennett, Natalie Sweet and Roy Stafford tried to cover all the exhibits between them and you can see these images at
https://stkatharine.net/gallery-2/
The Festival funds paid for a minibus which ran hourly from Playdays on both days and we are hoping to book this again for next year.
The programme raffle winners were:
£100 – Ryan Bamforth from Horwich, £50 – Anita McMahon from Shevington, and £25 – Nicky Woods from Blackrod.
We are hoping that this year the sale of the programmes will go towards the provision of a defibrillator cabinet so the machine can be positioned outside the Blackrod Sports and Community Centre on Greenbarn Way and so be accessible to all.
Worzel, Crowman and Aunt Sally melted in the heat once more, but brought lots of smiles to lots of faces and the donations they received for photos etc, which amounted to over £200, they have very kindly given to the Scarecrow Festival Fund.
Lots of children entered the guessing game and after a draw the lucky winners were Millie Shepherd from Blackrod, Isaac Bailes from Sharples, Jessica Thompson from Wigan, and Izzi Refoy from Coppull.
The adult winner – the only one to get it all right – was Ian Fishwick of Walshaw.
As long as the Ironman don't mess up the dates again next year the festival will be 6th and 7th July 2019!
The next Coffee Morning will be held on Saturday 18th August and it would be lovely if you could come along for a brew and a chat.
The next Events meeting will be held on Tuesday 7th August at 10.15am – all welcome as always.
The St Swithin's competition is running again this year – another reason for us to be thankful for the rain!!!  There's still time to take part, just pick up a card from church and sign in on the form.  If you have missed out but would still like to support the Restoration Fund to help with the chancel repairs, just pop your donation in an envelope marked St Swithins.  Thank you.
Diary date is Saturday 13th October for the Last Night of the Proms in St Katharine's when Middleton Band will be with us once more and tickets will go on sale at the end of August.