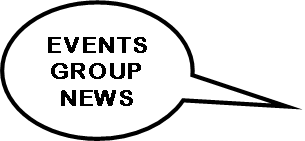 The sun shone on our annual Plant Sale and customers started to queue from 9.30am to snap up some wonderful bedding plants, hanging baskets and shrubs.  By 12.30 there was very little left and we would like to pass on a huge thank you to all who came along to support us – it was a brilliant effort.  Thank you to Les and Vivien Birchall who masterminded it all – not an easy task – it was a great job.  Thanks to all who helped on the day – £1394 was taken and we now wait for the bill from the nursery before we can let you know how much you raised for St Katharine's. Thank you.
The next Coffee Morning will be held on Saturday 16th June – 10 till 12. Do come along if you can for a chat, toast and a brew, we would love to see you.
Let it rain, let it rain, let it rain!!!  Once again we are setting the challenge for you to record the number of days of rain during the 40 days, as predicted by St Swithin.
All you need to do is take a card and fill in your details on the Pledge form in church, and then record each day it rains from 15th July.  Just pick up a card from church and get started on 15th July.  And don't forget to take it with you if you are going away – it doesn't just rain in Blackrod!  Playing cards will be available from end of June in church.  Take part in our Summer Challenge and help to raise funds for St Katharine's.
Scarecrow Festival – Can you help? We need donations for the stalls in St Katharine's Church:
* Cakes—home made or shop bought – for the refreshments stalls.  Please bring to church before Friday 29th June. Thank you.
* Tombola – anything new—anything goes!
* Toiletries –  to fill the hamper—soap, bath bubbles, shower gel, hair products etc.
* Books – in good condition please.
* Teddies – new or in good condition
If you have any of the above, or could make a cake, please bring to church and leave in the office, or under the tower.
THANK YOU for your support for St Katharine's.