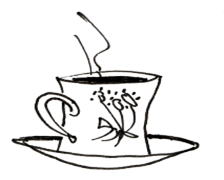 The Middleton Band, who are playing at our "Last Night of the Proms" concert on 13th October, have been working hard all year preparing for the National Finals Brass Band Contest which were held last month. They play in the 2nd section of the North West Area and in February they came 1st which allowed them to progress to the National Finals.
The fantastic news is that THEY WON and for the first time in their history they have been promoted to the 1st Section from January 2019.  We would like to join with many others in congratulating them on their success.
SO – get your tickets now and come along at 7.30pm on 13th October and hear this fabulous band play for you.  Tickets are just £8 each, will include light refreshments and are available from the church office or from Jean Hibbert – 01204 691575.
Thank you to all who supported the "St Swithin's Challenge" this year.  All completed cards went into a draw and the winner is Max Harris – who happens to be Ruth Sharrock's grandson – well done Max and enjoy your prize! The challenge raised £190 for church funds despite the wall-to-wall sunshine so many thanks!  (By the way, after a quick analysis of the numbers, it turns out that it actually rained on 22 of those 40 days – according to your recorded rainy days! So not such a hot summer after all. Did we imagine it?)
Blackrod's Heritage Open Day – it was great to be part of the celebration of "Extraordinary Women" in our history along with the rest of the UK.  It was good to welcome visitors to St Katharine's and they included Heather Ford who is the Heritage Adviser for Manchester Diocese. Heather was blown away by our fabulous stained glass windows and displays. Mary Pryle had spent a long time in putting together the information about Mary Lowndes, and also in making available many of our old parish magazines – what a walk down memory lane that was!
The next Coffee Morning will be held on Saturday 20th October. Do come along for a brew and a chance to choose from our huge selection of second-time-around books.
Christmas Fair 2018. We are now planning for our annual Christmas Fair (on 24th November) and would be grateful for any donations you can make in the shape of bottles, tombola and raffle prizes, and good as new toys and gifts.  The jarbola stall is always popular so if you would like to use your imagination and fill one (or more) that would be great.  This is the season for planting bulbs so if you have any outside plant pots that you don't need – we can make use of them now!
The next Events meeting will be held on Tuesday 6th November at 10.15am – all welcome as always.