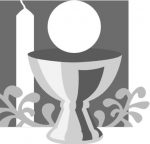 This year's Confirmation Service will be conducted by the Bishop of Bolton on Sunday 10th June 2018 at 3.30pm.
If there are any young people in Year 6 or above who would like to be confirmed this year please come along to church and pick up an information sheet and an application form.
The Young People's course is split into seven sessions, each session lasting 45mins.  These sessions will be held at St Bartholomew's Church, Westhoughton at 6.15pm starting on Monday 16th April.
Any adults thinking about Confirmation, please get in touch.  And if you would like to discuss any of this please don't hesitate to contact me and I'll do my best to help.
If you are not confirmed please think and pray about whether taking this next step is for you. God Bless, Angela.