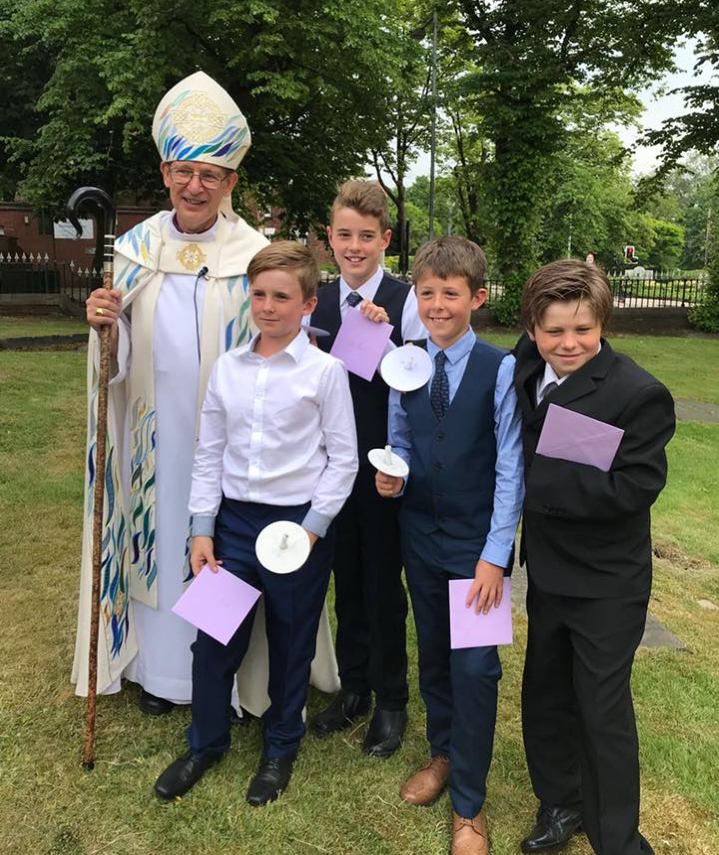 CONFIRMATION 2018
Congratulations to our five young people –
Sam Meighan, Sam Hibbert, Niall Astley, Will Ashworth and Daniel Seed,
on their confirmation at St Bartholomew's, on Sunday 10th June.
It was a wonderfully joyful and moving occasion as our five young people, along with 21 others from the team, confirmed their faith in Jesus and made their first communion. The packed service was led by the Right Rev'd. Mark Ashcroft, Bishop of Bolton; who spoke of his own journey of faith, and encouraged us all to live in the light and peace of Christ.
The words of one of the hymns sum up the afternoon perfectly:
You have chosen us to be members of your family
In your love you have created us to live in unity
You will lead us to your light, walk before us in the night
You will guide us on our journey, you will keep our vision bright
You will hold us when we fall, give new strength to hear your call
You will never be beyond us, for your love is all in all
You will nourish, you will lead, giving every gift we need
For your reign will be established from the smallest of all seeds.
Through our sharing here today, may our faith and love convey
Christ our light and Christ our vision, Christ our purpose, Christ our way.
Bernadette Farrell
Heather Sharp