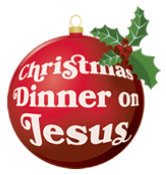 TOY SERVICE – Advent Sunday 1st December
Our gifts for children at Christmas will again be donated to the NSPCC, and to the FortAlice home for families at risk.  Toys should be new and unwrapped (so the organisers at NSPCC and Fortalice know what it is).
Wrapping paper is also appreciated.  Please remember to think of the older children as well as the little ones.  Please bring your gifts to the service or leave them in the church office.    THANK YOU
SOCKS SOCKS SOCKS!!!
Once again the appeal is out for support as Emmaus in Bolton start the Rucksack campaign when they fill the bags with as many items as they can to help those living on our streets. You all supported this appeal so well last year by dropping packs of new warm socks into church to be delivered.  If you feel it is something you can help with again, Emmaus will be very grateful, and I will make sure they are delivered. Any questions to Jean 691575, and thank you in advance.
Stamp collection
We are still collecting Used Stamps and there is a box on the table in the lower room for you to drop yours in.  This year we are supporting RNIB with our collection so do help if you can.
CHRISTMAS DINNER ON JESUS – MINCE PIES WANTED!
For the last few years, helped by schools, churches and local businesses Urban Outreach have put together hampers and distributed them a couple of days before Christmas to families in Bolton who are having a hard time, for various reasons. These families are identified by contacts in local churches and other organisations. People from the church or organisation then collect the hampers and take them round to the families who they know are in need.  Let us know of anyone who could benefit from the gift of a hamper – contact the Vicar or churchwardens.
Schools, churches, local businesses and other local organisations pledge and collect Christmas food items to help make this a reality for hundreds of families in Bolton, giving them a little bit of good news and hope at Christmas.
This year the team churches (Blackrod, Daisy Hill, Westhoughton and Wingates) have committed to collect 800 boxes of MINCE PIES as their contribution to the scheme. A box of six mince pies is about £1.00. So next time you are out shopping and you would like to donate, look out for mince pies and bring them to church! Please just check the "use by" date is after the 25th December 2019.
The last date for donations is Sunday 1st December (this gives time to get them counted and arranged to be taken over to Urban Outreach).  There will be a box in the entrance hall at church for this purpose.  Thank you.