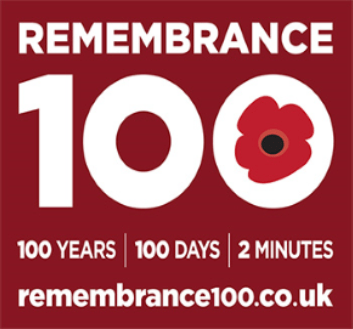 On 4th August 1918 King George V met to pray with members of the Houses of Parliament. One hundred days later, the war ended. This year, 4th August 2018 will be the first day of 100 days of prayer across the country, running until Armistice Day in November. Every day there will be prayers, Bible readings and reflections written by contributors from UK churches, ministries, chaplaincies and the Armed Forces Christian Union.
These 100 Days of Peace and Hope can be downloaded, a week at a time from www.remembrance100.co.uk  to print and use.
In an introduction to 100 Days of Peace and Hope, the Archbishop of Canterbury Justin Welby says, 'From 4th August let us mark 100 days with prayers for peace, hope and reconciliation.'
On Sunday, 11th November 2018, people around the Commonwealth will mark the centenary of the end of World War 1. As well as reflecting on loss, this year also gives us the chance to look forward as we mark the end of World War 1 and pray for peace.
Remembrance 100 has been set up by HOPE, in partnership with a cross-section of Christian denominations and ministries, to help churches bring communities together to mark the centenary of the end of World War 1.
HOPE has also published a beautifully illustrated booklet called Silence to give away at Remembrance events. Silence invites readers to look back with gratitude for the sacrifice made by so many in war, and to reflect on eternal themes of faith, hope and love. This booklet is available to buy at £2 per copy. There will be a few copies available in church in the lower room.