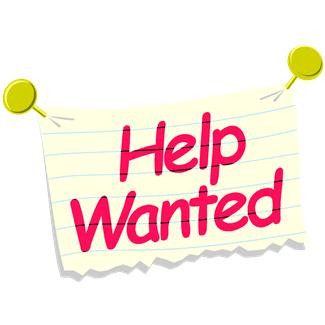 We now need help!!!
The PCC is still hoping someone will come forward to help us to produce a General User Audit for the building?  Nothing too fancy but we do need to put one together.
Also an extra operator is still needed for the camera which we use at baptisms once a month.
Neither of these jobs require the volunteer to be on the PCC or even be a regular worshipper at St Katharine's but it would be much appreciated if anyone could help us.
What can you do as an extra job during Lent? Come along on Saturday 1st April for Spring Cleaning!
Could you pop along to help with the Work Party on Saturday 1st April (the date has been chosen for a reason!!) between 10 and 12 just to do a bit of spring cleaning both inside church and in the churchyard – weather permitting?
Brews will be provided and jobs handed out!
This helps to support our wonderful volunteers on the cleaning rota so it would be lovely to see you if you can make it.
Is this you? Can you help? Do you drive to church?
From time to time some members of our congregation have had difficulty in getting up to church.  The PCC thought it would be helpful if those members who regularly drive to church and have room to give a lift to someone, had their details; name and phone number, available so that we could match up someone with a need to someone who can provide the necessary help.
If you would be willing to help out then please have a word with the church wardens, and a list could then be compiled ready for when this next happens.
Sheila Kinrade has agreed to co-ordinate this, she can be contacted on 01204 695642 if you want to know more.
Many thanks.