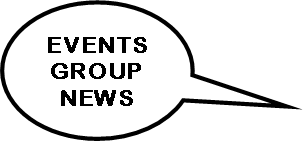 The annual Plant Sale was another roaring success with keen gardeners queuing up from 9.45!!  The plants were in top notch condition and we hope you enjoy them for many months to come.  Thank you for your support – £1212 was sold on the day so we await the bill from the nursery to see how much it raised for St Katharine's.
Over the scarecrow weekend at St Katharine's Church – there will be food on offer so do call in and sample the goodies.  We shall serve till around 4.30 on Saturday and if anyone is wanting lunch on Sunday please have a word with Elaine.
The hamper raffle went very well last year so we are running it again this time.  There will be three hampers  – groceries, confectionary and toiletries and if you have anything you could donate for any of these we would be very grateful.
 Hannah Broderick has very kindly offered to run the teddy tombola again so if you have anything soft and cuddly (no husbands please!) please pass it on to Sylvia Gregory.
Agnes Taylor and family are masterminding their tombola again for us so anything from chocs to bottles or any unwanted gifts you may have would be gratefully received and she is collecting now.
If you would like to offer any help for a couple of hours in church over the weekend please have a word with Jean Hibbert.
Next Events meeting is Tuesday 13th June at 10.15am – open to all – just turn up – it would be lovely to see you.