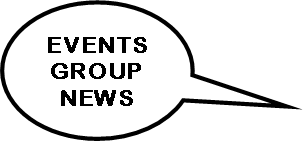 The National Heritage Day in September was a great success and about 150 people visited St Katharine's to enjoy all the information and photographs we had on display, as well as our beautiful stained glass and carvings which were greatly admired.  The bells were rung at various times of the day and a number of people visited the ringing room.  Three of our organists played for us and it was much appreciated – many thanks to Garyth, Ruth and Peter.  The Village Tapestry as always created a lot of interest, as did the three quilts stitched with names from 1905, 2000 and the Flower Festival in 1993.  Thank you to all who brewed on the day, acted as stewards or loaned exhibits for all to enjoy.
The next Coffee Morning will happen on Saturday 21st October from 10-12 – do drop in to have tea and toast, browse through the books and try your luck at the raffle. On the same day there will be a clear up in the churchyard at the same time – check the details in this magazine if you can spare a couple of hours.
The Millenium Gospel Choir will be entertaining us on Saturday 14th October at 7.30pm and tickets are now on sale at £5 each from any member of the Events Group or from the church office.  The Choir is based at Canon Slade School and was formed in 2004 to reach out to the Christian Community as a result of the school gaining Performing Arts Status.  They rehearse each Thursday in Canon Slade's Millennium Chapel.  Rob Wilding is the Musical Director.  We look forward to enjoying their music and there will be light refreshments during the evening.
The following Friday – 20th October at 7.30pm Tom Heavyside will be returning to share his most recent talk "Lancashire Steam" – all train buffs take note! Tickets are available from the church office at just £3 each which includes light refreshments.
Our old favourite, the Christmas Fair, is on the horizon on Saturday 25th November, with lots to look forward to once again. The raffle tickets are being handed out by Sue, Jackie and Hazel and if you feel you can help to sell some that would be great.  The great news is that the prizes have been increased this year to £150; £100 and £50 as well as an array of excellent goodies on offer.  The "wish list" for the event is available from church and is shwn below.
There is a lot to look forward to at St Katharine's!
Next Events Planning meeting will be on Tuesday 31st October at 10.15am in St Katharine's. All are welcome to come along – bring ideas and suggestions.