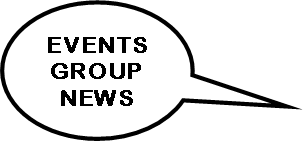 Next Events meeting is Tuesday 8th August at 10.15am – open to all – just turn up!
A million thanks to all those who pitched in to help at St Katharine's over the Scarecrow weekend – we could never have done it without you.  There was a steady stream of visitors coming to eat, meet friends and have a look around.  The crèche was very well used and amused little ones whilst Mum and Dad had a breather! The tombolas and raffles were a big draw and thank you to Stitch and Knit who created the beautiful Teddy Bear's Picnic outside and welcomed people into church.  Maureen did a roaring trade on the bookstall and the refreshment team were kept busy serving up some delicious food once again.  £2333 taken over the weekend and this has gone a long way to paying for the repairs needed on the west end of church (see Money Matters).  Great effort all round – well done.
The Hamper Raffle winners were:-
* 1st – Grocery hamper – A. Fitzsimmons
* 2nd – Toiletries hamper – Pat Hart
* 3rd – Confectionery hamper – Hannah Skinner
* 4th – Acdo hamper – A. Lawley
The scarecrow cake made and donated by Janet Milward and Sarah Skinner, weighed in at 3lb 7oz and was won by Janet Colley of Westhoughton – she was very thrilled!  Commiserations to Glenys Walkden who also guessed the correct weight but lost out in a draw from the hat!  Thanks to all who took part.
We finally had the bill from the nursery who provided the plants for our Plant Sale way back in May and just over £500 was raised for church funds.  We do hope you have enjoyed your purchases and they are still blooming.  Thank you so much to Vivien and Les for organising this event once again.
The next coffee morning will happen on Saturday 19th August – do drop in to have tea and toast, browse through the books and try your luck at the raffle.